Sharing my passion with you!
Take a moment to look around and enjoy these wonderful creations. If you don't see anything you like, please contact me. Each creation is handmade and can be personalized to give you a one-of-a-kind gift.

If you are in Sioux Falls, SD, join me for crafting days where we work on our own projects and chat!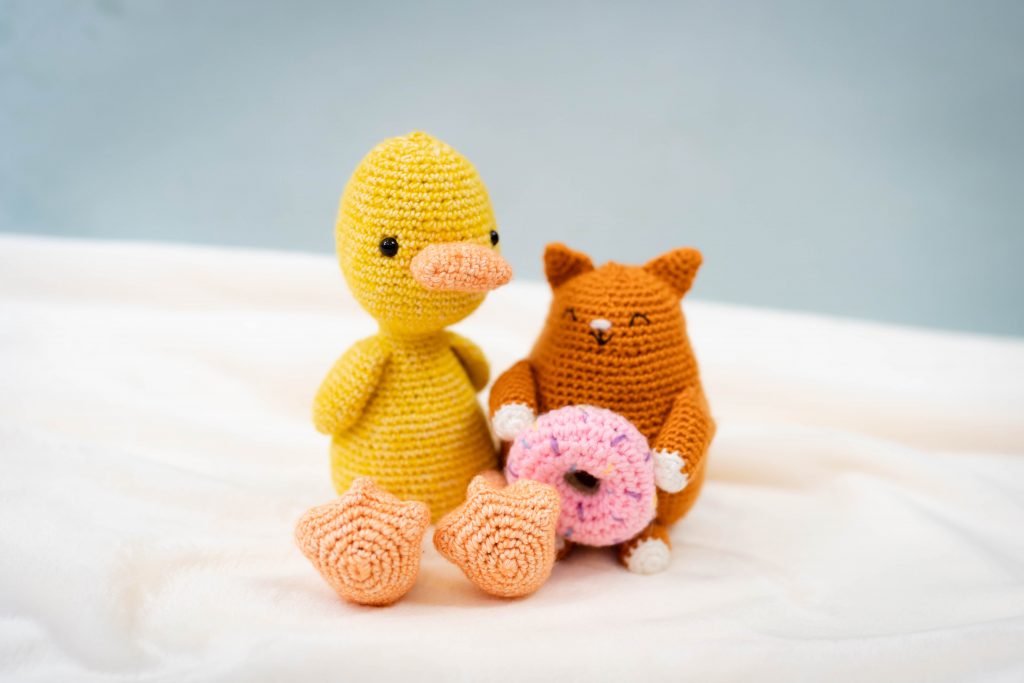 ---

Services
Custom Crochet Work

Are you looking for a one-of-a-kind doll, stuffed animal, or scarf? Let's work together to create something special that's tailored to your preferences.

Check out my gallery to see examples of what I've created in the past

Pricing is based on complexity, materials, and size. However, rates usually start at:

$25 for a small project.
$40 for a medium size.
$60 for a large size.

Contact me with any questions
Crochet Lessons

Unlock your creativity with crochet! Whether you're dreaming of cozy blankets, stylish washcloths, or adorable dolls, I can help bring your vision to life.

With years of experience teaching both children (starting from 5 years old) and adults, I have a passion for sharing the joy of crochet with others.

My private lessons are available at a rate of $45 per person per hour.

For those looking for a more structured learning experience, be sure to check out the seasonal Learn to Crochet beginners class that I teach at Prairie Road Yarn.

Contact me with any questions
Spanish Pattern Translation

Expand your crochet business to the Spanish-speaking world! Do you have an English crochet pattern that you'd like translated? I can help you reach a wider audience by translating your work into Spanish.

With my translation services, you can connect with more potential customers and share your designs with a whole new market.

Pricing starts at $25 per hour, with a one-hour minimum. Rates can be negotiated based on the complexity and length of the translation.

Let's discuss your project and help your crochet business go global!

*Other Spanish-related services can be found here
---
Contact