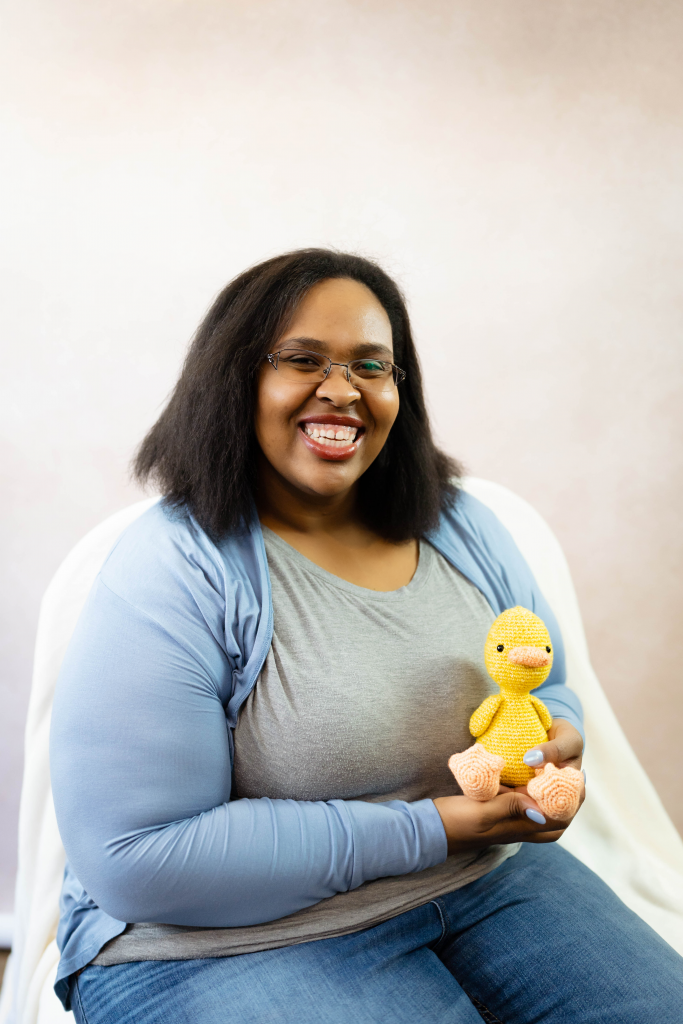 ¡Qué tal!
My name is Anna Flowers. Since I was a child, I have had quite an obsession with stuffed animals and homemade gifts. The thoughtfulness and creativity behind them comforted me in my darkest days.
I was never creative myself, it wasn't until I became a Spanish medical interpreter. I needed something to keep my hands occupied while waiting for clients. When books and cell phone didn't work, I figured I would try to learn a craft. My sisters-in-law crocheted and although they tried to teach me, the internet came to my teacher.
I began crocheting in 2018, beginning with scarves and blankets. I learned a variety of stitches and how to read patterns. While on a trip out of the country, I experimented with bags and purses. After a break and a change of scenery, I graduated from flat work and learned to make a ball followed by octopus, elephants, and oh so many other animals. It wasn't until I moved to South Dakota in 2021 that I tried my hand at making dolls which I have loved ever since.
While learning to crochet, I have expanded my horizons beyond what I thought I could do because of being bilingual. Accessing media in both English and Spanish has aided me in many projects. I have also been able to assist other creators with spreading their patterns further by translating them.
The joy that I have seen, not just in children but also adults, has kept me excited to grow as a student of the fiber arts. Crochet and other fiber arts have become more than a hobby for me. It's become a part of my life that I enjoy sharing with others.
Selling my creations not only helps to fund my hobby and keeps me from hoarding, but also can make a difference in a person's life.
The best kind of gifts are personal!